Chapel of the Snows, not originally planned for McMurdo Station see
Frekish Point Dec 6, 2018
In 1978, the church was devastated by a fire that started in the rear heater room, and despite the valiant efforts of the fire crew and volunteers throwing snow on the smoldering building, it was a total loss. The temporary chapel built by the community was left abandoned until it too, suffered a fiery demise during a Condition 1 storm in 1991.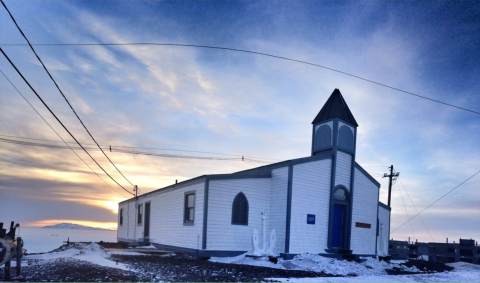 Wikipedia
Mourning the loss of historic memorabilia from winter crews past, but counting their blessings that no one was injured, volunteers pulled together scrap materials and built a temporary replacement.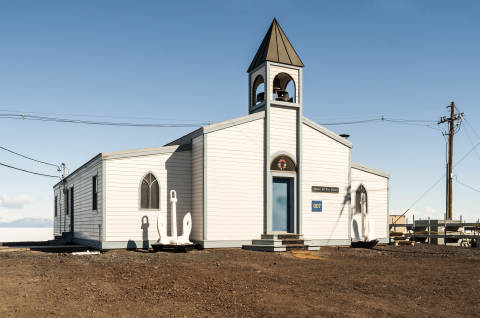 Wikipedia
A refurbishing of McMurdo Station was planned by the National Science Foundation, and a new chapel was included in the design. The new, 2,016-square-ft structure was dedicated in March of 1989 in an hour-long ceremony that attracted an overflowing crowd.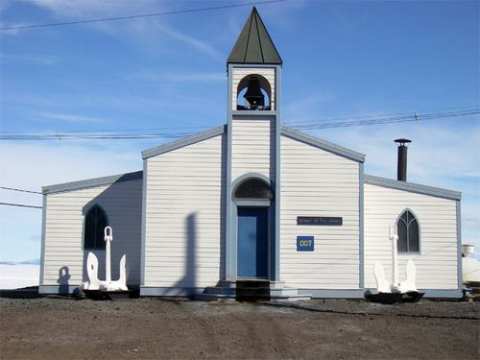 Wikipedia
Powered by RozBuzz Wemedia