What are Dental Implants and how are they better than Denture for Mandibular teeth
Unplug Traveller Nov 9, 2018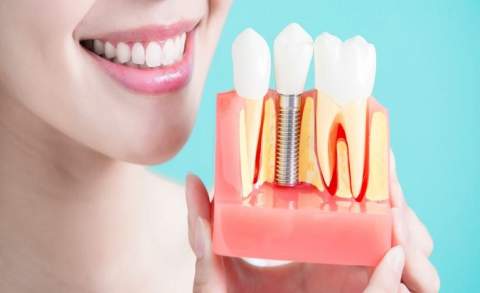 Dental Implantation is a process of fixing an artificial tooth made up of titanium metal beneath the gums. The idea is to affix the tooth perfectly and promote a better foundation of it. The fixed tooth where it is held known as the crown. Beneath the gums, the tooth is kept with the help of ridges that does not help them move. It is acceptable for both lower as well as upper teeth. On the other hand, Denture is a process of fixing a set of teeth onto the gums with the help of clips. In the end, both the processes do the same function just the foundation and care is different from each other.
How are Dental Implants better than Denture for Mandibular Teeth?
Dental Implants are always given a preference over the Dentures. Here are the reasons -
1. Dentures can decay over the period of time and have to be replaced whereas Dental Implants ensure a lifetime security of the artificial teeth that is fixed with the bone of the jaw. Foundation of Implants is much stronger and efficient making it perfect for mandibular teeth.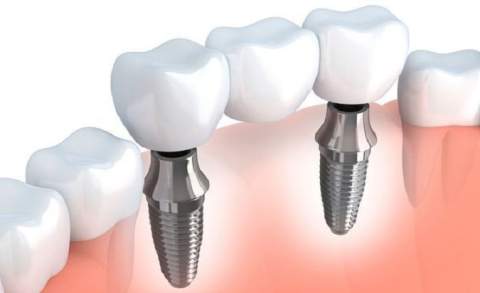 2. Implants never have any restriction over the eating styles, food items etc. A person is able to chew anything hard, soft, citric or anything. On the other hand, Dentures have numerous restrictions and people have got to follow it. They refrain from a few food items which make dentures invalid for mandibular teeth. As these teeth have the maximum work of chewing food, dental implants are a perfect decision for a lower set of teeth.
3. In terms of cleaning your artificial chewing sets, Dentures create a lot of problems. It has to be removed from your jaw and then cleanse it several times a day. It makes dentures not feasible for a long-term use. Denture implants can be taken care of as you used to do it with your permanent teeth. Just clean it twice a day with your brush and you are all ready to go.
4. While resting, dentures are to be kept aside and a person has to take a special care of it whereas nothing as to be done in the case of implants.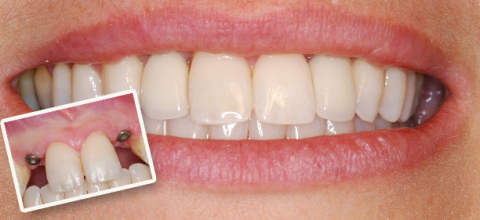 5. Implants give a more beautiful and fresh look to your face. Dentures give you a boring look. Teeth do count in your personality and so choose wisely for your artificial teeth.
Conclusion
The only drawback which Dental implants have is that the initial cost is more but then lifetime security is available. Also, implants may take a few months to settle down whereas dentures are quick. In the nutshell. Dental implants are going to benefit a person much more than dentures can do. Rest is your call to take for your teeth. For a better experience and reliability, undoubtedly choose implants. Consult your dentist for any second thoughts. If surgery scares you, talk to them as there is nothing to worry about and it is a no big deal.
Powered by RozBuzz Wemedia